GHC Home
>
School of Humanities
>
Highlands Writers Conference
>
Screenwriting Panel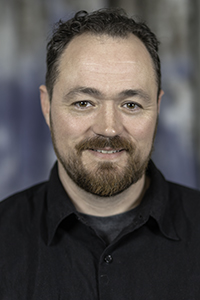 Seth Ingram (Moderator)
Seth is a producer and director known for Tate's Hell (2019), 2 Men & a Pig (Pre-production), and FreeLance (2007). He is well known in the Rome community as the director of the Rome International Film Festival (RIFF), which will celebrate its 18th year this November, and he is also the Chair of Georgia Highlands College's Film Department.

Michael Lucker
Michael is a writer, director and producer with thirty years of experience in film and television. He began his career writing commercials while earning his undergraduate degree in broadcasting and film at Boston University's College of Communication.  Soon after he landed in Los Angeles working in production for ABC, NBC and CBS before taking a job as assistant to Steven Spielberg at Amblin Entertainment on feature films Always, Arachnophobia and Indiana Jones & the Last Crusade. He went onto serve in creative affairs on feature films at Hollywood Pictures before embarking on a career as a screenwriter for Paramount, Disney, DreamWorks, Fox and Universal, including Vampire in Brooklyn, Home on The Range, Mulan II and Spirit: Stallion of the Cimarron, which was nominated for an Academy Award in 2002 as best animated feature. An opportunity to serve as creative consultant to Turner Entertainment brought him home to Atlanta in 2007.  He went onto work in television for Animal Planet, Cartoon Network, Travel Channel, History, Discovery, NBC, TBS, TNT, TLC, OWN, DIY, MSNBC and A&E. A renowned instructor in screenwriting, Michael currently serves as lecturer in screenwriting at Emory University and University of North Georgia, mentor in Reinhardt University's Creative Writing MFA, screenwriting advisor to the Georgia Film Academy, and founder of Screenwriter School.  He is currently developing a dramatic television series with former undercover FBI agent and novelist, Dana Ridenour.  Most recently, he served as script consultant on Fear of Rain starring Harry Connick Jr. and Katherine Heigl. His book on screenwriting, Crash! Boom! Bang! How to Write Action Movies, is available everywhere.  His next screenwriting workshop online starts May 15.  For more info: http://www.screenwriterschool.com.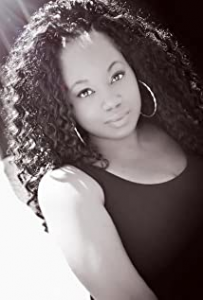 Mackleen Desravines
Mackleen is an Atlanta filmmaker from Boston, Massachusetts, who teaches English at Georgia Highlands College. Mackleen grew up always wanting to be a writer. Earlier in her career, she was writing articles and blogs. She produced her first web series "The Adjuncts" in 2016, which is currently being aired on Youtube and the app THEA. She has continued to create content by filming and producing other films and shows for the internet, both long and short form. The feature film Smoke, 2018, was her directorial debut and is currently streaming on Amazon Prime.