This position is for someone who wishes to provide high quality classroom, campus lab, and clinical instruction in a well-respected, highly competitive nursing program. The teaching load is equivalent to 30 semester hours across the fall and spring semesters.
For detailed information or to apply:
Log into OneUSG Connect
From Recruiting, click the "Apply for Jobs" tile
Select "View All Jobs" to view internal job postings
Please contact April Godfrey at agodfrey@highlands.edu if you do not have an "Apply for Jobs" tile in OneUSG or have problems submitting your application.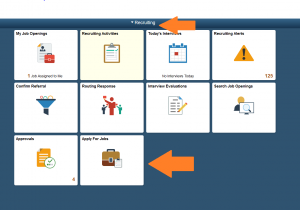 This position will be posted internally through October 16, 2020.
Please visit the Internal Job Posting policy for eligibility requirements and other information.