GHC Sites
>
Jesse Bishop
Dr. Jesse Bishop
Director of Faculty Academy
Associate Professor of English
Senior Instructional Designer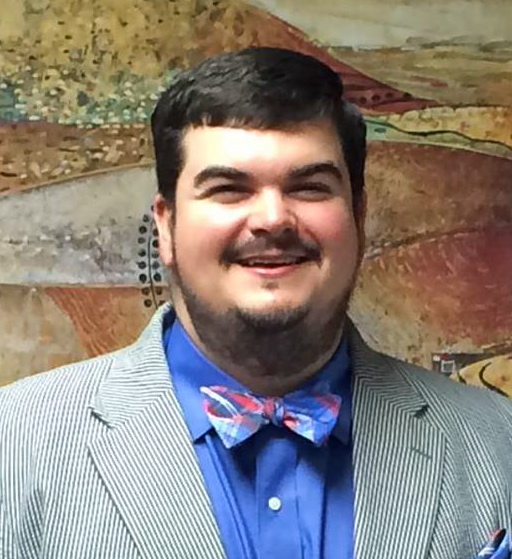 Contact Info
email

phone 

706-368-7776 (email is the best way to reach Dr. Bishop)

office
Recent Courses
Spring 2016
ENGL 1102 (Online, Section W4)
Fall 2015
ENGL 1102 (Online, 2 sections; FtF, 2 sections)

Creative Writing (Ind. Study)
Summer 2015
ENGL 1102 (Online, 2 sections)
Spring 2015
ENGL 1102 (Online; FtF, 2 sections)

ENGL 2111: World Literature I (Online)
Fall 2014
Summer 2014
ENGL 1102 (Online, 2 sections)
Spring 2014
ENGL 1102, Composition II (FtF: MW 11-12:15, MW 2-3:15)

ENGL 1102, Composition II (Online)

ENGL 2111, World Literature I (Online)
Fall 2013
CRNs: 80669, 80859 (ENGL 1102, Online)

CRN: 80097 (ENGL 1102, F2, MW 11-12:15p)

CRNs: 80673, 80674 (ENGL 2116/2117, Intro & Adv. Creative Writing)
About Dr. Bishop
Jesse Bishop has been teaching at GHC since January, 2005, serving in a variety of roles. A graduate of Floyd College and the University of West Georgia, he holds degrees in Psychology (A.S.), English (B.A., M.A.), and Education (Ed.D.). His doctoral coursework was focused on School Improvement and Instructional Technology. His dissertation was an exploratory study of student use of social media at an access institution, examining potential impacts on student engagement and retention. He was recently a HASTAC Scholar working in/on and writing about Digital Humanities. In 2010-2011, he served as a Governor's Teaching Fellow in the Institute of Higher Education at the University of Georgia. In addition to teaching composition, literature, creative writing, and interdisciplinary courses, Dr. Bishop is co-advisor to the GHC literary magazine, Old Red Kimono.
In January of 2016, he transitioned to the role of Director of Faculty Academy and Senior Instructional Designer. 
His research interests include social media use in higher education, student engagement, access institutions, research-based writing pedagogy, instructional design and technology, semiotics and composition, Herman Melville, Tony Hoagland, and representations of masculinity in contemporary American poetry and prose. His poetry and essays have been published in several journals, including The Yalobusha Review, Pebble Lake Review, and O'Tempora Magazine. His poems have been nominated for the Pushcart Prize. In 2015, two of his book reviews were published, one each in Linguistics & Education and Educational Review. 
Formerly of Jacksonville, FL, he currently resides in Rome, with his wife, daughter, son, and a completely neurotic dog. When not teaching, reading, researching, writing, or grading papers, he enjoys coaching his daughter's soccer team, attending Rome Braves' baseball and Falcons' football games, watching horror films, and going to concerts.